It's time to join a strike! Rally cry for rent strikes, mortgage strikes, labor strikes, and credit card strikes! Help us populate our directory with your local strikes and unions in action by commenting below.
Listings of Strikes and Unions by State:
National GENERAL STRIKE!
Oct. 15th, 2021 – Demand Living Wages, Healthcare, Paid Maternity Leave!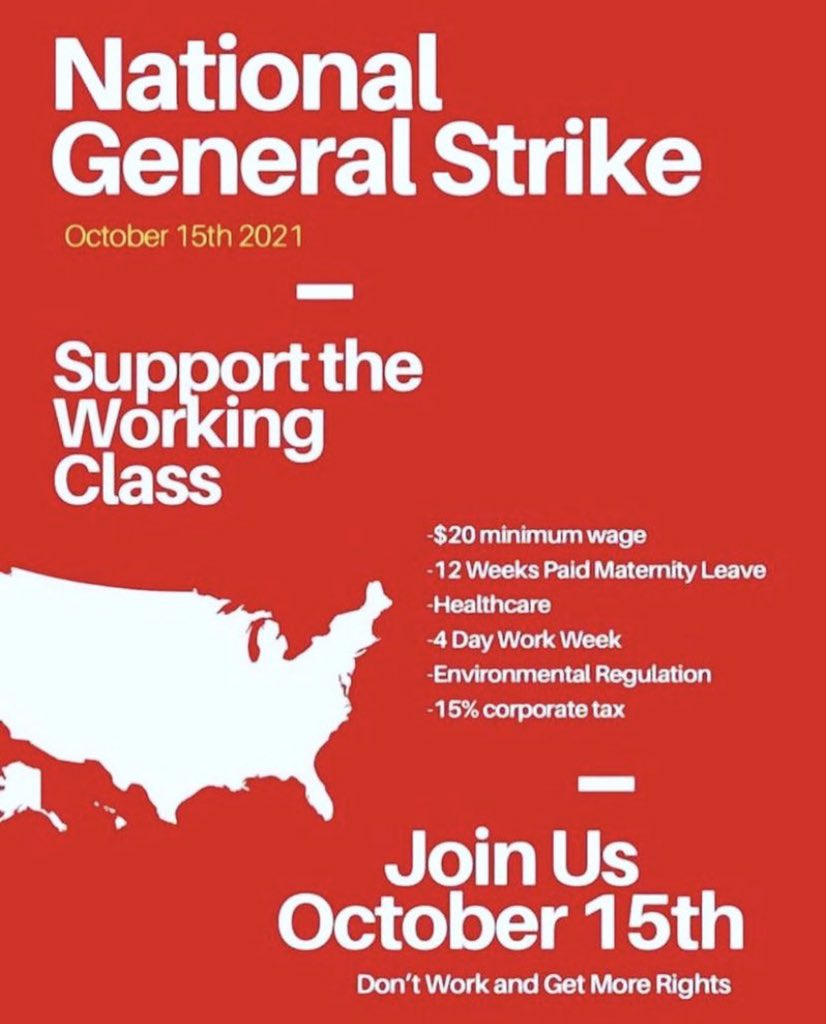 ---
Nationwide:
Pennsylvania, New York, Ohio, Massachusetts, and Connecticut:
Support our United Steel Worker brothers and sisters striking at ATI (Allegheny Technology Incorporated) facilities at:

Brackenridge, Latrobe, Natrona Heights, Washington, Vandergrift in Pennsylvania.
Lockport, New York.
Louisville, Ohio.
New Bedford, Massachusetts.
Waterbury, Connecticut.
Alabama:
Support Amazon workers in Bessemer who are unionizing:
Support our brothers and sisters of the Retail, Wholesale, and Department Store Union:
Arizona:
California:
New York:
Teamsters Joint Council 16


Support the workers demanding a Raise and healthcare! Join our brothers and sisters at:

New York City Terminal Produce Market
101 Food Center Dr #8A, The Bronx, NY 10474
Oregon:
Pennsylvania:
Texas:
Vermont:
Virginia:
Wisconsin:
Missing a State or City?
Add a listing. Comment below!
---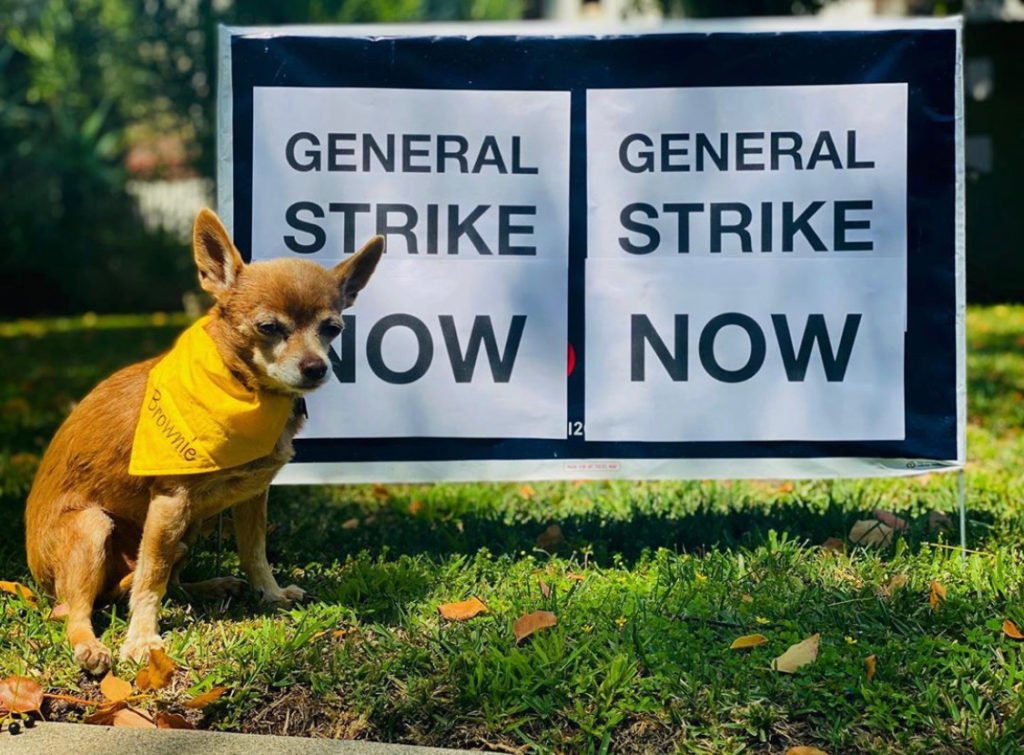 ---
Don't see a Strike or Union listed?
Please comment below so we can add them to the our list. Strikes and unions must be active.